GHESKIO research physician, Dr. Samuel Pierre, awarded NIH R21 grant for HIV and cardiometabolic disease research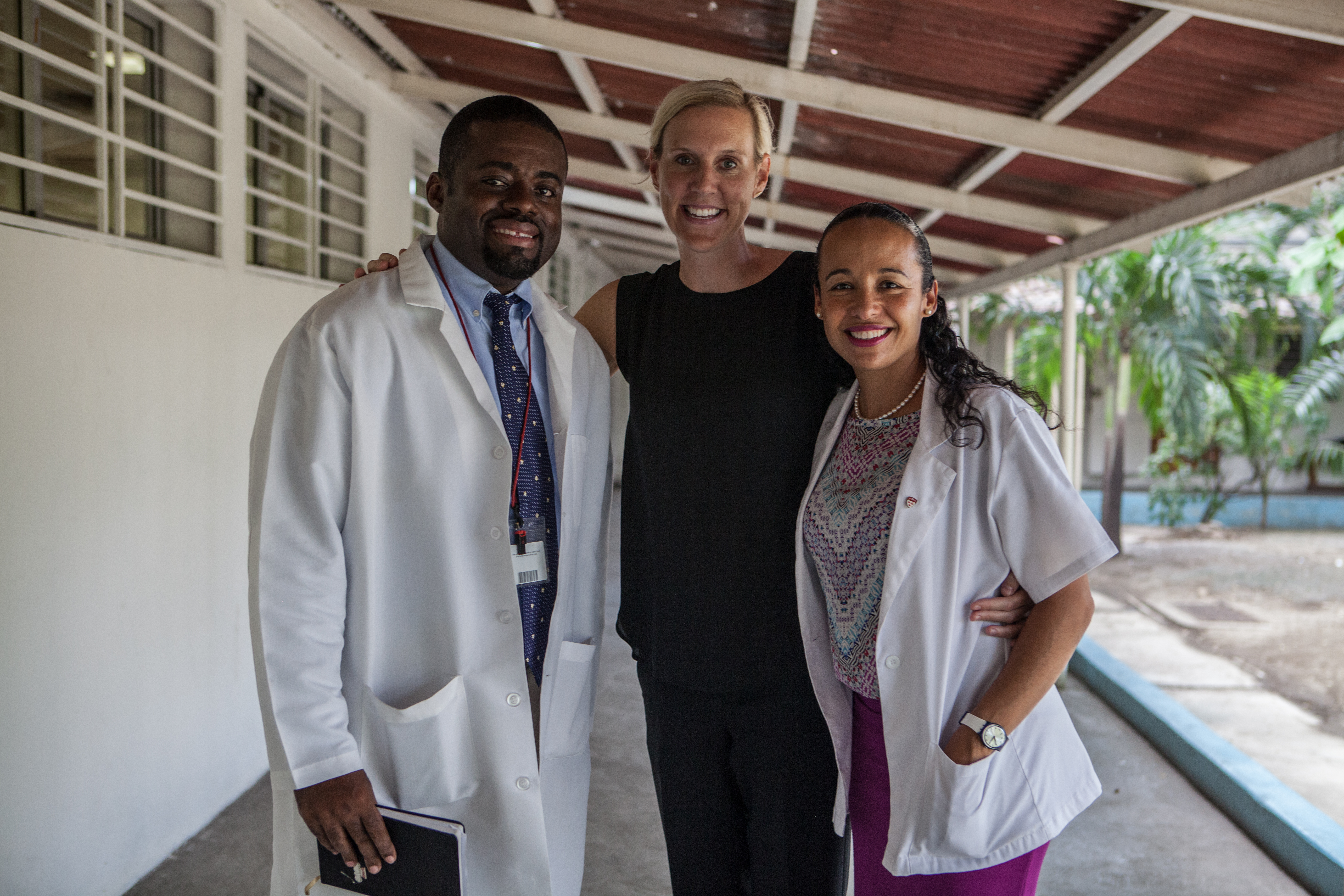 Dr. Samuel Pierre, a research physician at GHESKIO and alumnus of Weill Cornell Medicine's Masters Program in Clinical Epidemiology and Health Services Research was recently awarded a National Institutes of Health R21 grant for his research on cardiometabolic disease among people living with HIV (PLWH) in Haiti.
His project, titled "Cardiometabolic Consequences and Pathway of Weight Gain Associated with Dolutegravir-Based Antiretroviral Therapy in Haiti: a Collaborative Study between GHESKIO and CCASAnet" seeks to determine the prevalence and severity of cardiometabolic disease risk subsequent to weight gain in PLWH on dolutegravir in low- and middle-income countries (LMICs). PLWH are at a higher risk for the development of metabolic and cardiovascular diseases and weight gain commonly occurs after antiretroviral therapy initiation, especially for those on integrase strand transfer inhibitor (INSTI)-based regimens (including tenofovir disoproxil fumarate, lamivudine, and dolutegravir (TLD)) which are the most common HIV treatment in LMICs. This study also aims to determine the metabolic pathways associated with weight gain after TLD exposure to inform future treatment and prevention strategies.
GHESKIO is the largest HIV clinic in the Americas and a founding member of the Caribbean, Central, and South America network for HIV epidemiology (CCASANet). Their collaboration, supported by Dr. Pierre's leadership will provide context for the effect of ART on health outcomes in LMICs.
Weill Cornell Medicine Center for Global Health 402 East 67th Street, 2nd Floor New York, NY 10065 Phone: (646) 962-8140 Fax: (646) 962-0285