Drs. Enock Miyaye, Jennifer Downs, and Khanh Pham explore the relationship between schistosomiasis and cardiometabolic risk factors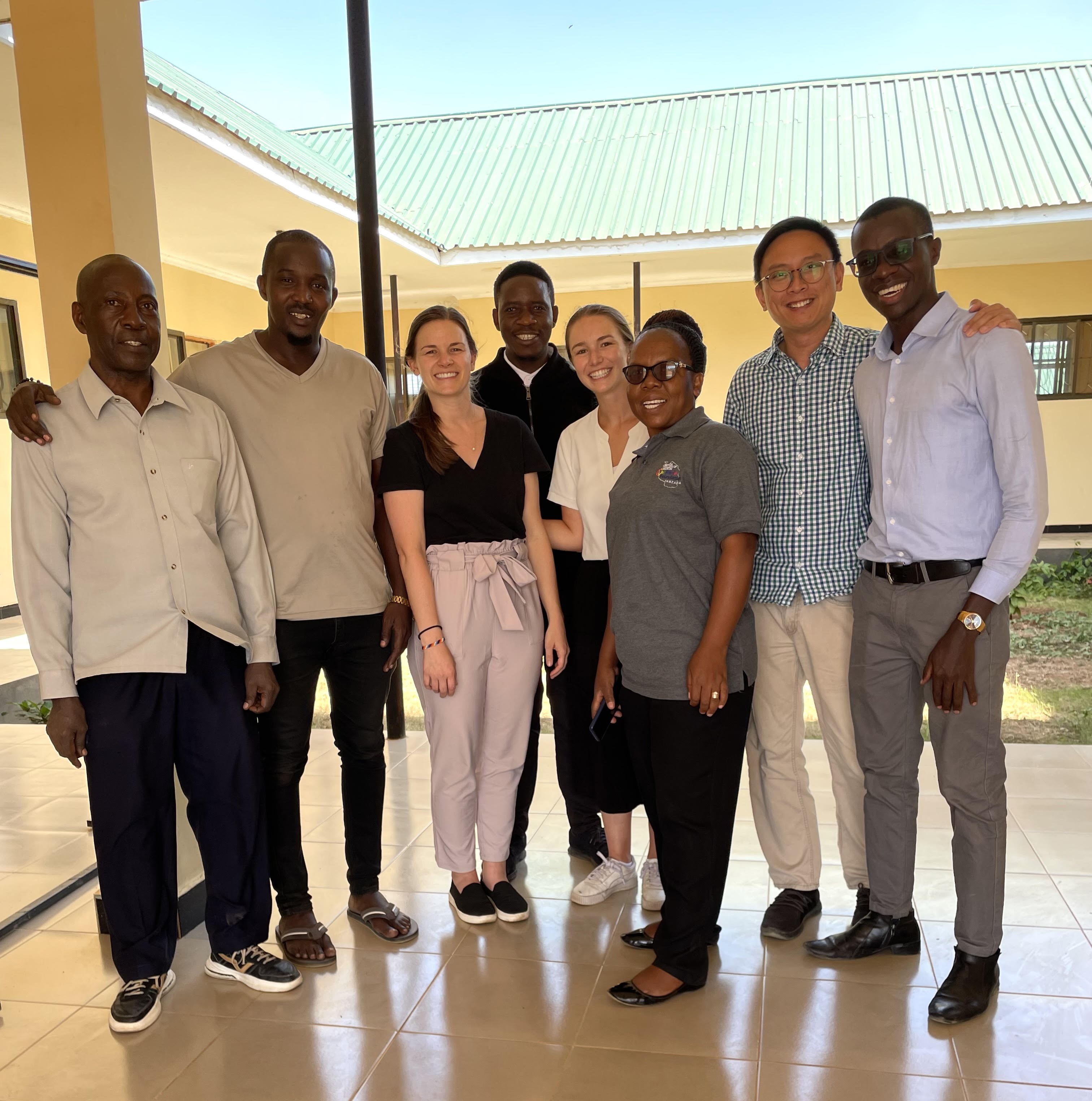 Recent work in Tanzania led by CGH faculty, Drs. Jennifer Downs and Khanh Pham titled "Effects of Schistosoma mansoni on Cardiometabolic Risk Factors" seeks to establish a clearer understanding of the relationship between parasitic schistosome infections and cardiometabolic diseases such as dyslipidemia, metabolic syndrome, diabetes, and atherosclerotic cardiovascular disease.
Schistosomiasis is among the neglected tropical diseases (NTDs) that disproportionately affect communities in tropical and sub-tropical areas with poor access to clean water and adequate sanitation. Schistosomiasis infection occurs when humans encounter larval forms of the parasite in infected waters, which penetrate unbroken skin and cause an infection that can last for years. This disease affects over 200 million people worldwide, 90% of whom live in Africa.
 Recent worldwide reviews have shown that infections with schistosomes and other parasitic worms may offer a protective effect against cardiovascular risk factors and consequent disease. Emerging data have illustrated that schistosome infection may induce type 2 and T regulatory immune responses, and alter metabolic pathways, which could lessen the development of cardiometabolic diseases. The treatment of schistosome infection could reverse these changes, but very few studies have investigated this question. In the CGH team's ongoing project, people who have schistosome infection are treated and monitored for risk factors for cardiovascular disease for one year.
This project could shed light on how global efforts to eradicate schistosome infections could affect risks of cardiovascular disease at the population level, especially in communities where helminth infection is highly prevalent. Because cardiovascular disease is the leading cause of death, globally, it is important to take steps toward eradicating helminth infection that also minimize the effect on cardiovascular disease prevalence.
Article by Enock Miyaye
Weill Cornell Medicine Center for Global Health 402 East 67th Street, 2nd Floor New York, NY 10065 Phone: (646) 962-8140 Fax: (646) 962-0285