Dr. Marie-Marcelle Deschamps Reports on Care for Pregnant Women
Since joining GHESKIO in 1983, Dr. Marie-Marcelle Deshamps has been a steadfast advocate for the women and children of Haiti. She has also received international recognition for her contributions to HIV/AIDS care. Dr Deschamps provides this update from Port-au-Prince.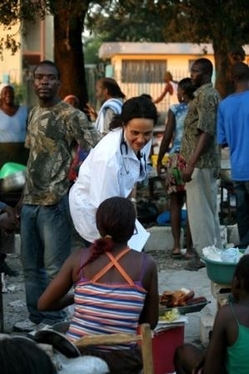 We spend the days between death and birth. Three to five babies have been delivered at GHESKIO each day since the earthquake struck. Two teams of GHESKIO OB/Gyn doctors and nurses are trading 24 hour shifts to support the USG emergency team in triaging pregnant women and providing post delivery care to mothers and newborns.  Our outpatient clinic for pregnant women is up and running with prenatal care, HIV testing, drugs to prevent mother-to-child transmission of HIV, nutrition support and family planning. 
Weill Cornell Medicine Center for Global Health 402 East 67th Street, 2nd Floor New York, NY 10065 Phone: (646) 962-8140 Fax: (646) 962-0285