Center for Global Health Elective Hosts WCM Medical Students at International Sites this Summer
During the summer in between their first and second year, students at Weill Cornell Medicine have the opportunity to participate in a global health research elective abroad. This summer semester, the Center for Global Health is hosting six Y2 medical students at its international sites in Tanzania and India as a part of the Center's Summer Research Elective. This is the first summer since the beginning of the pandemic that students have been able to participate in practical experiences abroad via the elective.
The summer elective is a mix of didactic online sessions and practical on-site clinical and research experience. During the didactic portion of the elective, students participate in weekly, online journal club meetings where faculty guest speakers discuss a paper they have co-authored—giving students a unique opportunity to ask about and gain insight into a study's inception, analysis and development. The elective is also an opportunity for students interested in an AOC or fellowship in global health to learn more about the Center's research and programming and begin to build partnerships at their respective sites.
This year, students are supporting a mix of qualitative and quantitative research in HIV, TB, schistosomiasis, and cardiovascular disease mitigation, along with clinical quality improvement projects.
There are currently 5 students placed in Tanzania and 1 in India. Those in Tanzania are based in Mwanza,  at Bugando Medical Center and the Mwanza Interventional Trials Unit. In India, work is being conducted with both the Sassoon Government Hospital and a community health NGO in Pune. Each medical student participating in the elective is mentored by a member of the Center for Global Health core faculty and the Center hopes to have more students at other sites during next year's elective, as circumstances allow.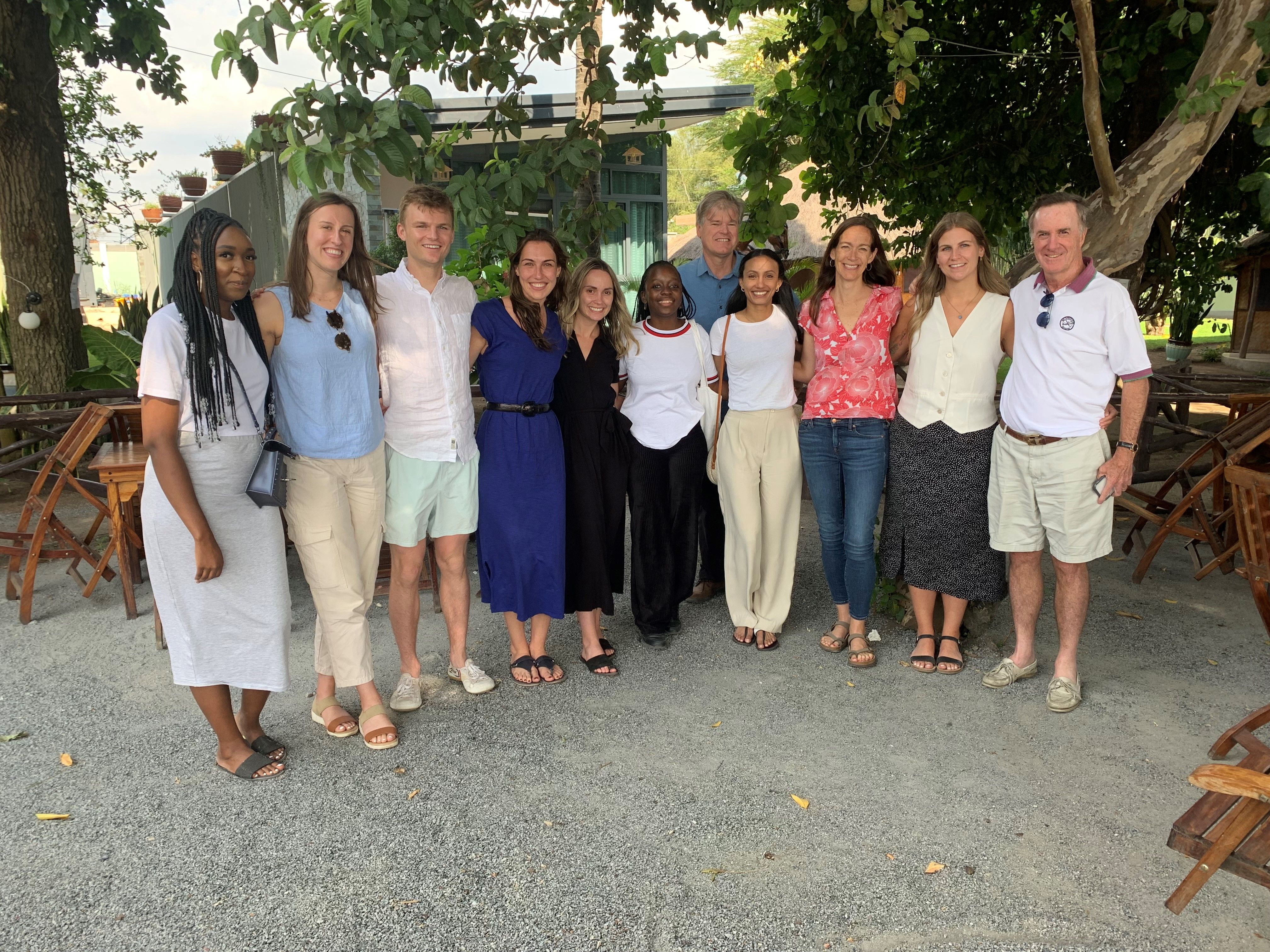 WCM medical students with Center for Global Health faculty and staff in Tanzania 
For more information on the summer elective and its practical and didactic components, please contact Research Training and Program Manager, Megan Urry, at meu7003@med.cornell.edu.
Weill Cornell Medicine Center for Global Health 402 East 67th Street, 2nd Floor New York, NY 10065 Phone: (646) 962-8140 Fax: (646) 962-0285