Future research on pediatric AIDS and tuberculosis at GHESKIO will be generously supported by mother and daughter, Mary Elvira Camelo and Zena Basin, and conducted at the new Mary Elvira Camelo Pediatric Unit.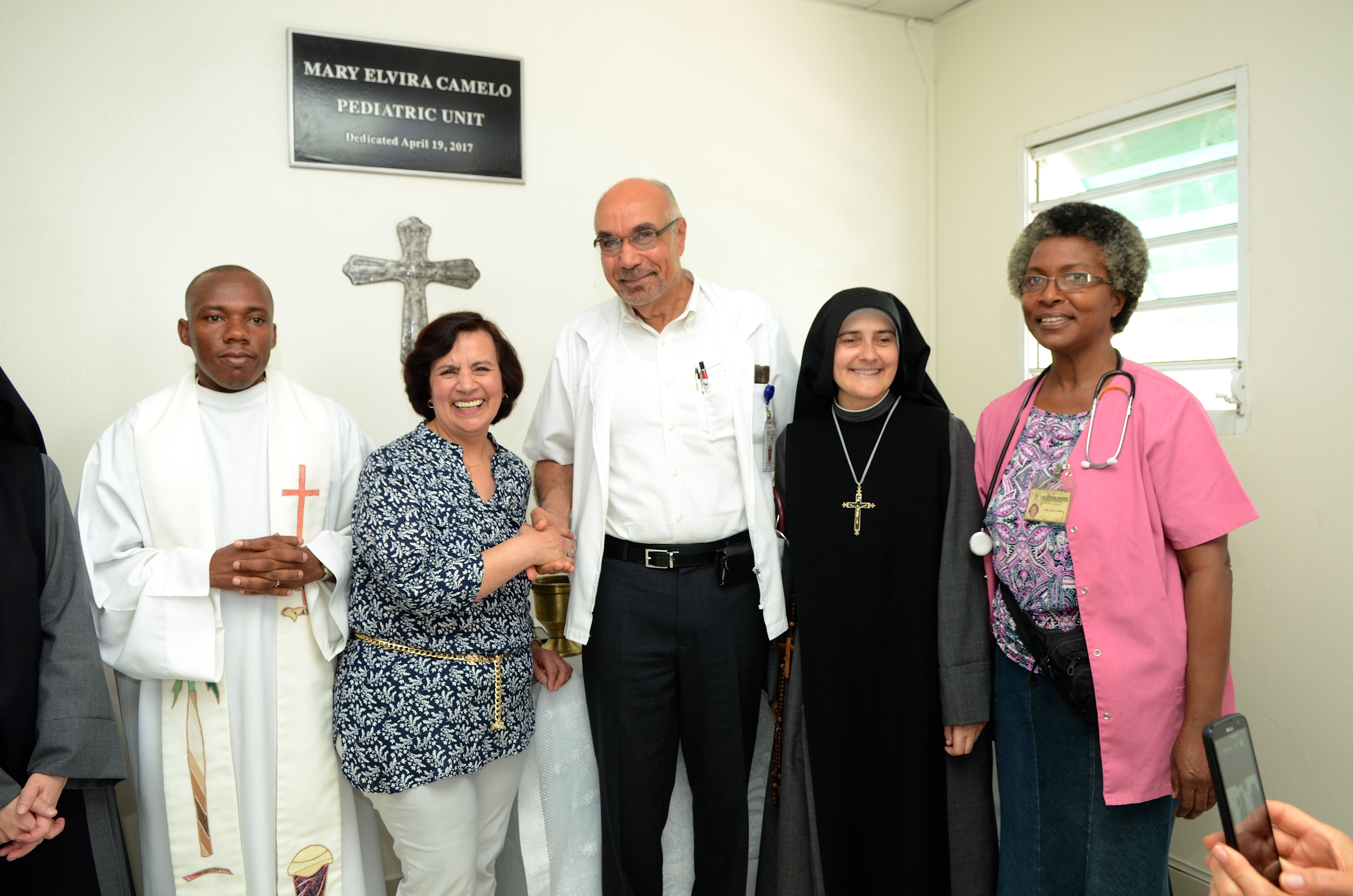 In looking to honor her mother, Ms. Zena Basin looked specifically to contribute to research in pediatric AIDS, as her mother wished. Upon learning of the ongoing work at GHESKIO and the future studies to be conducted in pediatric HIV/AIDS and tuberculosis, Ms. Basin decided to donated her mother's legacy to GHESKIO's work on tuberculosis and HIV.
Tuberculosis is the leading cause of death in people with HIV/AIDS worldwide. Children are more than ten times more likely to die if co-infected with HIV and TB than adults. However, many children co-infected with HIV and TB are not currently receiving adequate anti-TB drugs, leading to high rates of child mortality due to HIV/TB. Ms. Basin's donation to GHESKIO will support research to specifically improve treatment for children affected by both HIV and tuberculosis.
Ms. Basin's gift will also provide scholarships to adolescent boys and girls through GHESKIO. Through her donation, Ms. Basin currently supports over 15 adolescents as they pursue primary, secondary, and higher education.
During her visit to GHESKIO this April, Ms. Zena Basin had the opportunity to meet some of the students her gift supported. Fania is one of the adolescent girls that Ms. Basin's contribution supports. Fania is currently in her first year of high school and was diagnosed with HIV in 2012.She is enrolled in care at GHESKIO's adolescent clinic. She is most happy when she is studying, and above all, enjoys studying human health. After graduating high school, Fania plans to attend nursing school to become a registered nurse.
Alexis is another young adult supported by Ms. Basin's contribution. Alexis was one of the first patients to be enrolled in teen clubs at GHESKIO's adolescent clinic. Inspired by the school support he is receiving to finish high school, he hopes to one day help other young adolescents who may struggle with the stigma often associated with HIV/AIDS.
Scholarships and donations such as Ms. Basin's enable GHESKIO to support young students with great potential and to further expand their research activities.